University of New England
University of New England
At the University of New England (UNE), our mission is to help people 'future fit' their lives in response to the rapidly changing world in which we live. When you study at UNE you get more than a degree, you get a complete university experience: a vibrant, supportive community, small classes, and easy access to your expert lecturers. This means that you get every opportunity to reach your potential and get the very best start (plus some great memories along the way).

UNE remains one of the few universities to provide the complete on-campus experience, combining affordability, student support and community, as well as extensive sporting facilities. Study with UNE and see why we get the maximum five-star rating from graduates for overall experience and teaching quality in the Good Universities Guide year after year (Good Universities Guide Ratings, 2007 to 2023).
Life on campus
Living on campus gives you the benefit of academic and social support networks and a rich tradition of vibrant intercollege sporting and cultural competitions. It means you are in the ideal position to enjoy the living and learning experience to the fullest. Both academically and socially, you are right at the heart of the action. Lectures, libraries, cafes and services, such as shopping and hairdressing are all within walking distance on campus. A free safety shuttle bus service allows students to travel to and from their college and the city centre.
Campus accommodation
UNE's residential accommodation consists of five colleges, including four traditional college residences, one with 211 modern studio apartments, and a village of self-contained units. Each college has its own distinct character and all of them welcome students into friendly, inclusive and supportive communities.
Study online
UNE pioneered distance education back in the 1950s, so we have a lifetime's experience behind us. We now have more than 18,000 online students studying over 150 online courses.
Studying online means that you can access your course content when it suits you. You are not limited by your proximity to the university and can receive your education through a variety of the latest digital technologies. A course might include materials like a set of readings, immersive learning experiences, interactive content, videos, quizzes, forums, and exams – all delivered online.
To make sure your learning can take place when it suits you, UNE provides online facilities which allow you to send questions, submit assignments, order library books, check your results and access other resources 24 hours a day, seven days a week. UNE also pioneered supervised online exams and now all of our exams have transitioned to this mode.
Pathways to study
UNE offers a range of pathways to tertiary study, including our Pathways Enabling Course, Science Pathways and TRACKS Tertiary Preparation Program for Aboriginal and Torres Strait Islander students.
Our fully online Pathways Enabling Course is the only fee-free uni entry course in Australia that also gives you two free units of credit into 25 courses, which means you'll reduce both the study time and the cost of your undergraduate degree by two units.
CRICOS provider number: 00003G
TEQSA provider ID: PRV12054
General information for University of New England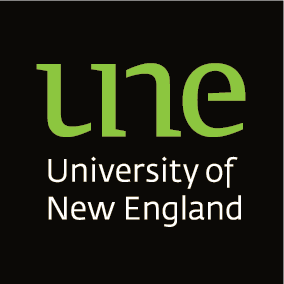 Location
Student Experience
Dixson Library Learning Commons
University of New England
Armidale NSW 2351
Other scholarships & schemes