With so many options out there, choosing the right university for you isn't always an easy decision. At CQUniversity Australia, our students choose to study with us so they can be what they want to be. We believe higher education should be for everyone – no matter your postcode or educational background. That's why we offer a wide range of up-to-date, industry-aligned courses, from TAFE certificates right through to research degrees.
At CQUniversity, we're truly focused on our students' needs, and that means responding to what, how and where they want to study. It's why we're a pioneer in online study – our 40 years' experience delivering distance education and investment in digital learning platforms ensures a quality learning experience tailored to the needs of all our online students. As a CQUniversity student, you will enjoy unique ways to connect, and learn from approachable and experienced staff, with access to more than 20 national locations, if you need them. So, whether you prefer to learn on campus and attend lectures, tutorials and workshops face-to-face, or like to study online when it suits you with access to the latest in online learning techniques, CQUniversity has you covered.


Our convenient Sydney campus is situated in the heart of the CBD, a five-minute walk from Town Hall Station. We offer a range of on-campus courses in accounting, business, diagnostic imaging, IT and more, as well as access to facilities and support for online students.
When you choose CQUniversity you'll benefit from convenience and flexibility, smaller, more intimate class sizes and greater access to teaching staff. We've designed our qualifications alongside industry to prepare you with up-to-date, real-world skills, and our award-winning teaching professionals are widely experienced with a practical approach and dedication to continual course improvements.
As a CQUniversity student, you'll have access to services including on-campus or online orientation to assist your transition into university life, ongoing assistance through the Student Mentor Program, counselling services, support for students with disability or medical conditions, Indigenous student support, access to scholarships and more.
We're committed to student success and providing positive graduate outcomes – and it shows. In fact, we're rated five stars for undergraduate full-time employment and ranked in the top five Australian unis for undergraduate starting salaries by Good Universities Guide 2022. We're also known for our excellent student support services. Data released by ComparED in 2021 shows that more CQUniversity undergraduate students rate our support services positively, compared to the national average.
So, rest assured that when you choose CQUniversity, you're choosing a high-quality education to help you be what you want to be.
General information for CQUniversity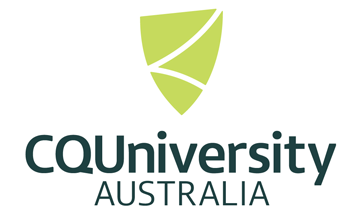 Other scholarships & schemes