ATAR myths busted
07 Aug 2023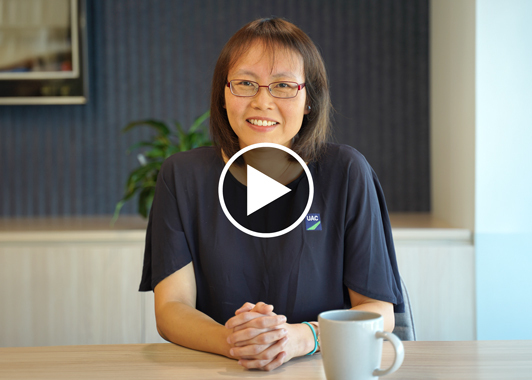 HSC students hear a lot of confusing messages about the ATAR, so UAC's ATAR expert, Dr Helen Tam, has busted the top 5 myths in the Sydney Morning Herald HSC Study Guide 2023. Read them below.
Myth 1: The HSC and the ATAR are similar

Fact
HSC marks and the ATAR have different purposes:
The HSC mark for each course shows your performance in the exam and assessments for that course. The HSC mark shows the standard you achieved.
The ATAR shows your position or ranking compared to other students in NSW and takes into account their achievement in the best 10 units of their HSC courses (including at least 2 units of English and no more than 2 units of Category B courses). Its only purpose is to help universities select applicants for their courses.
Myth 2: My ATAR should be close to my HSC marks
Fact
Your HSC marks (your performance) and ATAR (your position) are different measures of achievement and therefore should not be compared. However, if you're in the middle group of students in all your courses (with marks typically in the late 70s), you may receive an ATAR of around 70.00, which is also where the median (or middle) ATAR usually lies. Sometimes marks in the 70s can mean a much lower ATAR depending on your courses and your position in those courses.
Myth 3: I'll get a better ATAR if the course I've chosen is scaled up
Fact
How a course is scaled depends on the marks achieved by the students in that course, along with the marks they've achieved in all their other courses. Courses studied by students who perform well in all their courses will be scaled highly. Courses such as Mathematics Extension 2 and Physics traditionally scale well because of this.
However, that doesn't mean every student in that course will get a high scaled mark; you need to achieve high HSC marks to gain any benefit from scaling. Scaling is done afresh each year. When looking at choosing a course, there's no guarantee that the academic ability of the students this year is the same as last year or that the course will scale the same way.
Myth 4: If I choose a particular combination of courses, I'll get the best ATAR
Fact
Just about any combination of courses can lead to a good ATAR; it all depends on how well you've done in all your courses compared with other students. Your course choices should be based on your interests, demonstrated abilities and the value of courses for future career plans, not on what you believe are the likely effects of scaling.
Myth 5: The school I attend affects my ATAR
Fact
No. The school you attend doesn't feature in the ATAR calculation. The ATAR calculation is based only on the exam and moderated school assessment marks for each of your courses, as provided by NESA; no other information is used.
Find more tips and tricks to help you do your best in this year's exams in the Sydney Morning Herald HSC Study Guide 2023.