A quick guide to student rankings
13 Dec 2018
While all student rankings place students in order and allow comparisons to be made, their context and purpose differ.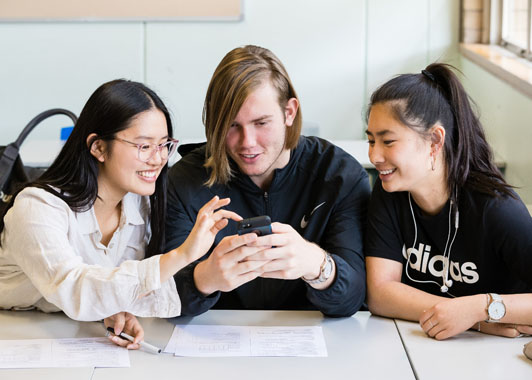 Australian Tertiary Admission Rank (ATAR)
The name says it all: the ATAR or Australian Tertiary Admission Rank is a rank that helps unis select students for admission to tertiary courses. Unis often use it in combination with other selection tools, like interviews and portfolios. Your ATAR indicates your position based on your overall academic achievement in Year 12 in relation to all others, regardless of the courses you, or they, studied.
Selection rank

Each uni gives you a selection rank for each of its courses in your application. If you're a Year 12 student who is getting an ATAR, your selection rank for a course will usually be your ATAR. But if the uni decides to recognise factors such as your high achievement in a Year 12 course, or your attendance at a disadvantaged school, then it will adjust your selection rank to make it higher than your ATAR.

Each course ATAR profile published on the UAC website lists the lowest, median or middle, and highest ATAR and selection rank achieved by applicants who were offered a place in that course in the previous year. While the required selection ranks can change from year to year, the lowest selection rank or the median ATAR in the ATAR profile table gives you an idea of what you'll need to be offered a place in a course. View course descriptions.
School assessment rank

For each of your HSC courses, your school will assign you an assessment rank. Your school assessment rank is your position in your school group based on your assessment marks. When it comes to calculating your HSC mark for each course, NESA will moderate your assessment mark but you will keep your assessment rank. Read NESA's explanation of moderation.
HSC school ranking
High schools are often ranked compared to other high schools in the state, according to students' achievement in the HSC. Your school's ranking does not affect your ATAR - your ATAR is based on a combination of your scaled marks in your best 10 units.
UAC rank

Not all uni applicants have an ATAR, so institutions need a way to compare applicants with different qualifications. UAC ranks allow them to do this.
For example, if you complete an International Baccalaureate (IB) diploma or bilingual diploma you won't get an ATAR. Instead, you will receive a score out of 45. If you go on to apply for uni, UAC will convert your score to a UAC rank, which is equivalent to an ATAR. Take a look at our conversion table.
Other qualifications, including tertiary qualifications, are also converted to UAC ranks by following guidelines agreed to by all the unis we work with. Find out how we grade and assess tertiary qualifications.
Unis use a UAC rank like a selection rank – you'll receive one for each course you include in your application.