Australian College of Physical Education
Australian College of Physical Education
The Australian College of Physical Education (ACPE) is a leading provider of specialist bachelor degrees and graduate diplomas in the related disciplines of sport, health science, community health, business, physical education and dance.
Located in the centre of Sydney's internationally renowned Olympic Park precinct, ACPE attracts individuals from around Australia and the world who wish to launch or further their career in the sports sector and related professions.

Established in 1917, ACPE aims to connect motivated and well-equipped students with fulfilling careers in their chosen field. ACPE aspires to maintain an impeccable reputation as a knowledge hub that serves the industry and broader community through scholarly activity, innovation and education.

Recognised as an Elite Athlete Friendly University by Sport Australia, ACPE is proud to support student athletes who strive for academic and sporting excellence – we provide the highest level of service to elite athletes.

You don't need to be a school-leaver (or wait for your results) to apply to ACPE. Our courses are direct entry so no matter who you are, you can apply to study with us immediately.

General information for Australian College of Physical Education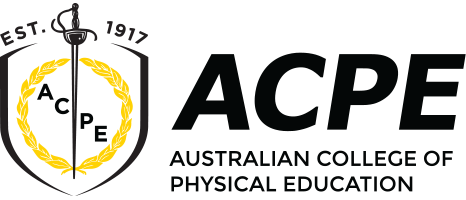 Other scholarships & schemes