Directions - January 2019
03 Jan 2019
More offers on the way for semester 1, 2019
Congratulations to those who received an offer in December, and if you didn't, don't lose heart: there are still places available and more offers will be made in January Round 1 on Friday 11 January.
Changing your preferences
You can change your preferences for January Round 1 until midnight on Sunday 6 January. Log in to your application via the UAC website or the My UAC app. You'll need your UAC application number and your UAC PIN.
If you've received and accepted an offer but still want an offer to another course, remove the course you've been offered or move it to the end of your preference list. This will allow other courses to be considered in the next offer round.
While you're on our website . . . download your ATAR Advice Notice.
You can download your ATAR Advice Notice for free until 28 February 2019. After that there will be a $55 fee.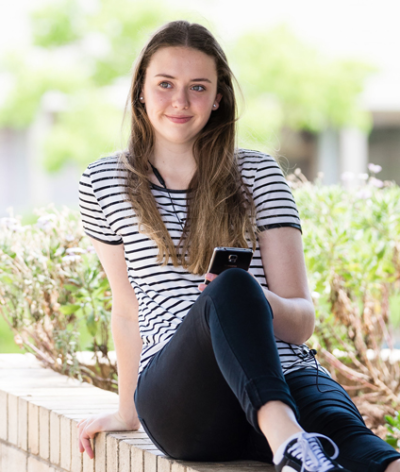 Selection ranks
Your selection rank is your ATAR plus any adjustment factors you're eligible for.
The lowest selection ranks that resulted in an offer in December Round 2 are listed on UAC's website.
Check the lowest selection rank (previously known as the 'cut off') for the course you are interested in and compare it to your ATAR: this will give you an indication of whether or not you're likely to receive an offer to it.
Just remember that the lowest selection rank for that course could increase, decrease or stay the same in January Round 1.
Adjustment factors
Adjustment factors boost your selection rank for a particular course and each uni has its own policy for allocating them.
Read more about adjustment factors.
Additional selection criteria
If you add new courses to your application, check the course descriptions before you change your preferences: some courses require you to meet additional selection criteria.
Accepting your offer
If you get an offer, there will be links to information about how and when to accept it. In most cases you can accept online. Make sure you accept by the deadline or your offer will lapse.
Later offer rounds
Further offers will be made in January Round 2 to courses that still have vacancies. Preferences for that round need to be finalised by midnight on Monday 21 January.
A list of courses with vacancies will be published on UAC's website when January Round 1 offers are released.
Institutions will make more offers in February Rounds 1 and 2; again, only to courses with vacancies.
Alternative study options
If you didn't get an offer for the course you really want – don't give up. There are other ways to get into uni. Check individual institutions' websites for more details.
There's still time to apply
You can still apply for undergraduate study in semester 1, 2019, but places will be limited. Check our undergraduate website after January Round 1 for details of courses with vacancies.
Some applicants – normally not Year 12 applicants – need to provide documents relating to their previous study. Make sure you can get hold of these documents easily as there won't be much time for semester 1 offer rounds if you apply now.