Directions - August 2018
31 Jul 2018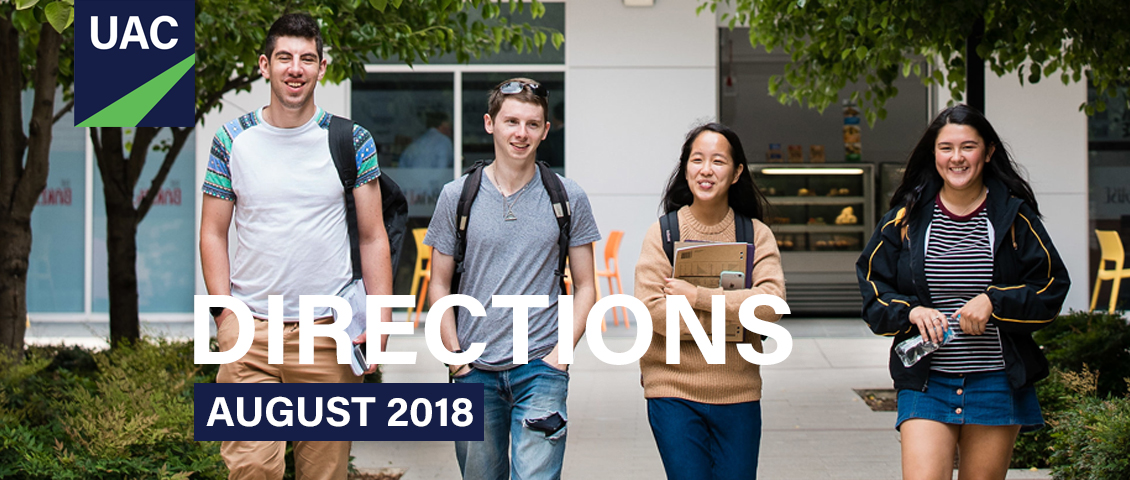 Applications are open
If you're thinking of applying for tertiary study in the second half of 2018 or in 2019, applications are now open.

With just one application you can apply for up to five courses at any one of UAC's 27 participating institutions. Last year over 82,000 people applied for courses through UAC.

Watch our quick guides to applying
The video below has step-by-step instructions on how to apply as a Year 12 student through UAC.
Not in Year 12?
Here's our quick video guide for people who've finished high school and are applying for undergraduate courses through UAC.
Steps to undergraduate study through UAC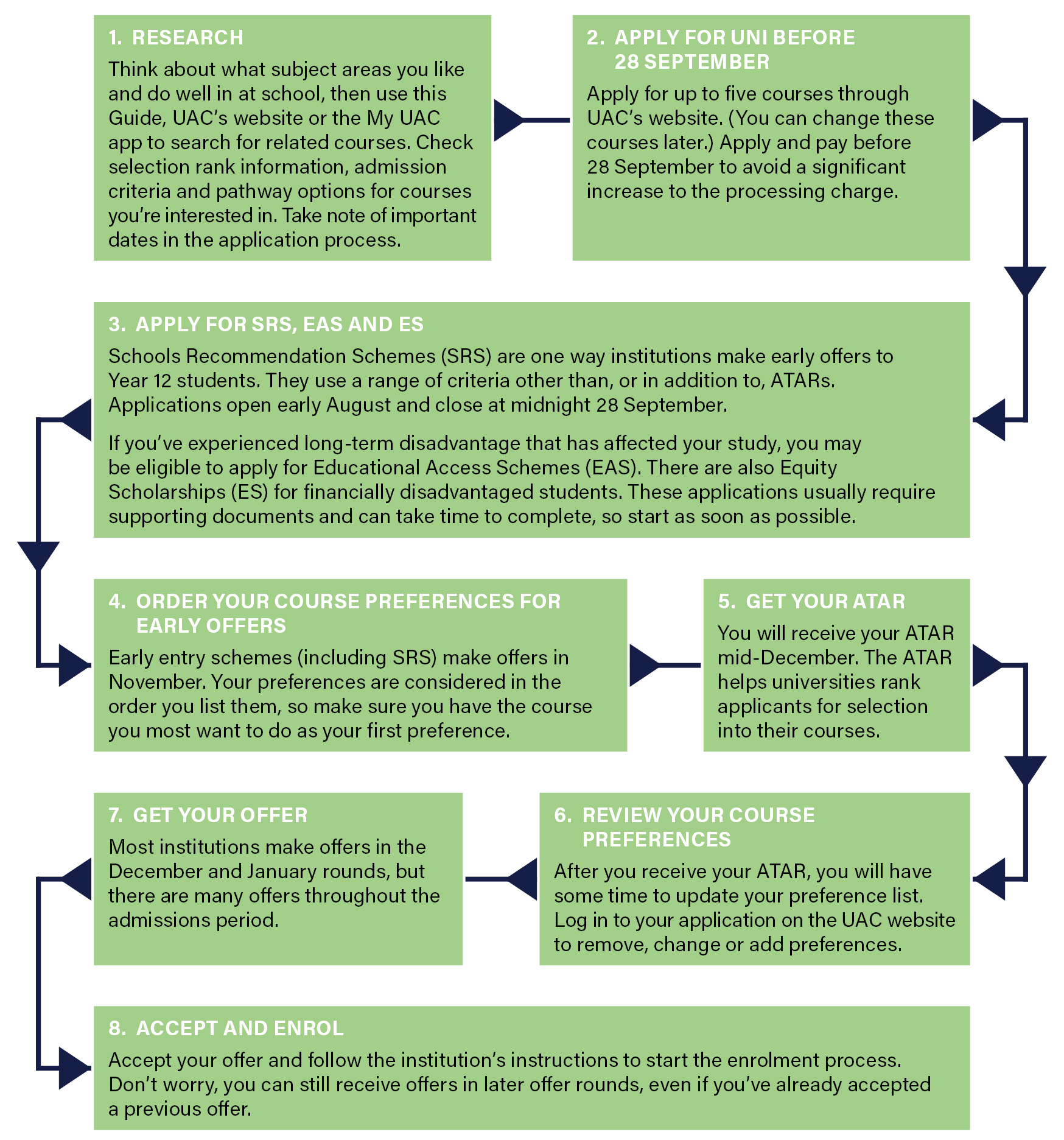 Need to know more?
Download this handy Year 12 checklist for applying – it has all the information you need.
Scholarships and access schemes
After you've applied for a course, consider also applying through UAC for a scholarship or access scheme.
Equity Scholarships assist disadvantaged students with the costs associated with higher education. They are awarded to students from low socio-economic backgrounds, particularly those who receive Centrelink income support payments.
Educational Access Schemes help students who have experienced long-term educational disadvantage gain admission to university.
Schools Recommendation Schemes are used by institutions to make early offers of undergraduate admission to Year 12 students using criteria other than, or in addition to, the ATAR. Applications for SRS close Friday 30 September so apply soon.
Key dates
Fri 28 Sep 2018: Last day to apply to avoid an increase to processing charges.
Fri 14 Dec 2018: ATARs released on UAC's website and My UAC app from 9am.
Sun 16 Dec 2018: Change your preferences by midnight to have them considered in December Round 2.
Thu 20 Dec 2018: December Round 2 offers released at 7.30am.
Sun 6 Jan 2019: Change your preferences by midnight to have them considered in January Round 1.
Fri 11 Jan 2019: January Round 1 offers released at 7.30am.
You can find a full list of application, change of preference and offer dates, under Important dates for 2018–19 admissions.